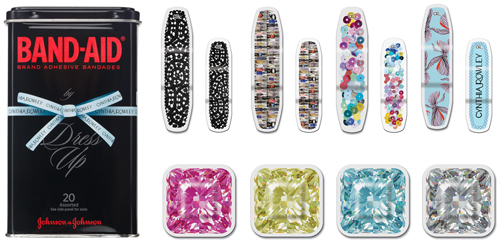 New York-based designer Cynthia Rowley has teamed up with Johnson & Johnson to create limited edition "Dress-Up Band-Aids" with a contribution from the project benefiting Design Ignites Change.
Worldstudio's Nina Mettler and Andréa Pellegrino, Johnson & Johnson Chief Design Officer Chris Hacker and Cooper-Hewitt Director Bill Moggridge were on hand to celebrate Ms. Rowley at a luncheon on September 11th at the Cooper-Hewitt Design Museum.
The stylish Band-Aids can be bought at www.cynthiarowley.com for $10 with a dollar of each sale going to Design Ignites Change.