Immigration reform, childhood obesity, obstacles facing those afflicted with autism and empowering the homeless were among the challenges tackled by the latest round of Design Ignites Change award winners. The award recipients are representative of the remarkable group of students involved with Design Ignites Change who are using their talents to solve pressing social problems.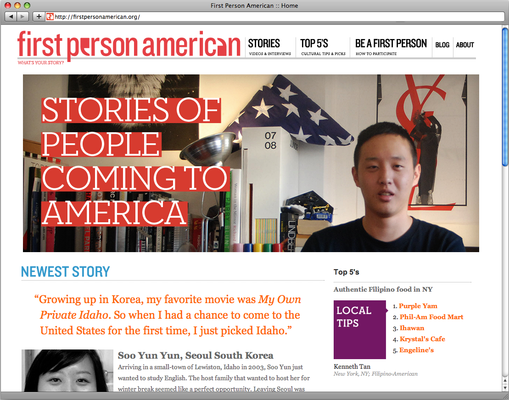 The first of two Design Ignites Change Implementation Awards went to First Person American, a project by Irina Lee, a recent graduate from the School of Visual Arts, that aims to document the modern immigrant experience, giving a voice to a constituency that often has little agency to share their personal stories. The initiative is a collaboration with The Peopling of America Center – part of the Statue of Liberty-Ellis Island Foundation – that employs a content-driven website to put a human face on the immigration reform issue through storytelling, visual documentation and interactive media.
The $8,300 grant will be used for programming the First Person American website, which is scheduled to be completed by July 4th, 2011 (there is a beta version already in place). With its compelling design, First Person American aims to not only support the American immigrant community but to share their stories with the rest of the population so that we all might have a deeper understanding of what it truly means to be an American today.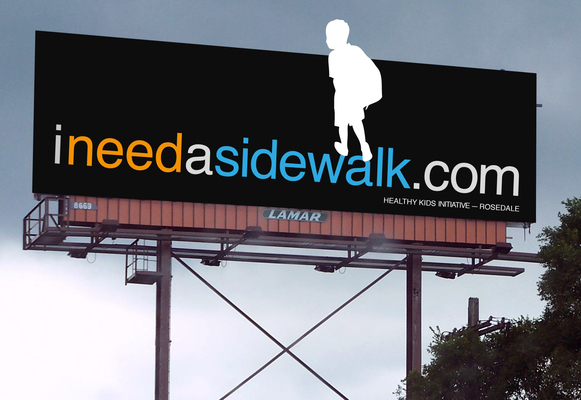 I Need a Sidewalk – a group project from Kansas City Art Institute students Amanda Laffoon, Tom Morse-Brown and Tammy Shell – received the second Implementation Award. The project is a result of the partnership between their Visual Advocacy class and the Rosedale Development Association's Healthy Kids Initiative. Rosedale is a richly diverse yet underserved community in Kansas City that has identified childhood obesity as one of its most pressing issues. I Need a Sidewalk addresses this issue by targeting a high-traffic intersection located next to a beautiful park that currently has no sidewalk. Through a public media campaign funded by a $4,700 award, the team hopes to give residents the tools to influence local government officials to make the space more accessible and pedestrian friendly.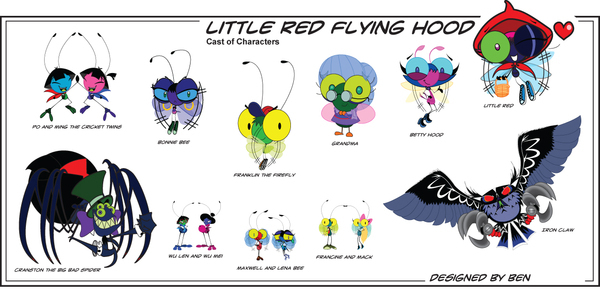 The $1,000 Idea Award went to Ben's Book: Little Red Flying Hood. Ben is an autistic student studying design at Foothill High School in Henderson, Nevada, who has found a powerful creative outlet in animation. He is in the process of writing and illustrating a children's book that will act as a tool for telling his story of overcoming the challenges of autism to local elementary school children.

Ruby Ku and Alex Pappas from the Austin Center for Design were awarded $500 for their Teach, Learn and Earn project that imagines a platform to empower homeless people by earning income through teaching. Ruby and Alex are currently prototyping their project and plan to implement it in Austin in the upcoming months. Bryan Jones, another student from Kansas City Art Institute, also received a $500 Idea Award for Enlightening Individuals, a teaching aid to help fifth grade students understand and implement their individual learning styles: auditory, visual or kinesthetic.
Design Ignites Change is proud to support these and other emerging designers in their efforts to make positive change in their communities – students using their education, talent and resources to give back through the power of design. The next award deadline is June 30th, 2011.
The judges for this round were: York Chang, conceptual artist and painter; Michael Hodgson, Founder, Ph.D, a design office; Ron Leland, Principal, Real Life Branding; Bonnie Powers, strategic consultant for creative agencies and brands; and Tim Sexton, Founding Partner, Sexton. The jury convened at the Ph.D offices in Los Angeles.
Design Ignites Change – a collaboration between the Adobe Foundation and Worldstudio – is an annual program that promotes and encourages talented high school and college students from across the country to use design thinking and innovation to develop actual projects that will benefit their own communities while giving them voice around important social issues.