At Design Ignites Change we profile participating college and university design programs that are integrating a socially responsible agenda into their curriculum and dedicate resources to support students as they use their creativity to make a positive impact in communities around the world. The Maryland Institute College of Art (MICA) currently has several programs that are leading the field in social design education.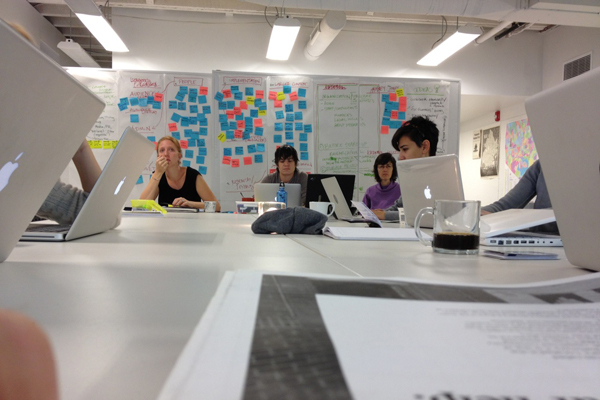 Students have the opportunity to engage in social design at various levels of their education and at multiple degrees of depth. The highest level and most immersive program is the one-year Master of Arts in Social Design (MASD) program. Living and working in a dorm/studio space in East Baltimore, students are challenged to explore the designer's role and responsibility in society, produce new ways of thinking, facilitate new institutional collaborations, utilize design to bring about social change, and develop contexts in which ideas and solutions can be sustained. The program is currently in its innagural year and you can read about the first students' experiences in their blogs here.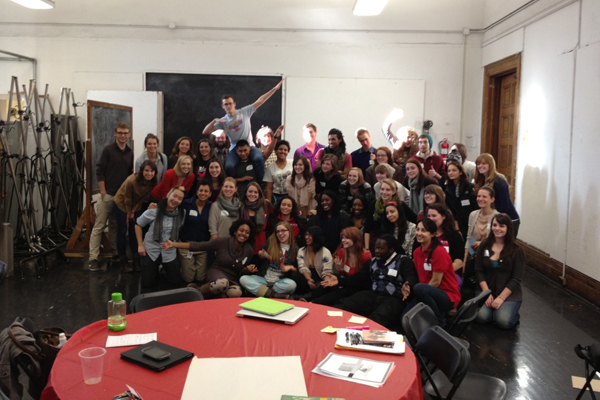 A precedent to the MASD program is the Center for Design Practice (CDP), which is a multi-disciplinary studio open to students of all grade levels to participate in for a semester. The CDP is dedicated to preparing the next generation of design leaders by bringing students together with outside organizations committed to education, collaboration, and pursuing ideas with solutions not yet defined. Through multi-disciplinary, project-based learning, the CDP engages in socially conscious projects using design to translate ideas into tangible outcomes with the goal of changing behaviors and making a positive impact on society.
Over the past five years, more than 100 MICA students and faculty have participated in projects from a variety of disciplines through the CDP including: Graphic Design, Environmental Design, Video, MAT, Interaction Design & Art, Illustration, Animation, Sculpture, Curatorial Studies, Art History.
The CDP has worked with outside partners such as:
» Arts Every Day
» Baltimore City Health Department
» Baltimore City Public Schools—Great Kids Farm
» Baltimore Health Care Access
» Real Food Farm
» Downtown Partnership of Baltimore
» HERO
» JHU Bloomberg School of Public Health
» Ken's Kids, Inc.
» Maryland Energy Administration
» University of Maryland
» Jubilee Arts
» Baltimore Substance Abuse Systems, Inc.
» Baltimore City Department of Parks and Rec
On projects focused on the following issues:
» Arts Integration
» Employment
» Energy Efficiency
» Food Access & Food Deserts
» Health Care
» HIV/AIDS
» Housing
» Injury Prevention
» Integrated Pest Management
» Lead Poisoning
» Sustainability
» Urban Farming
» Underage Drinking
» Litter
Since many of these projects require a strong relationship with community partners to be effective, CDP projects often extend over multiple semesters with different groups of students working on them each semester. One of the CDP's recent projects that began in Spring, 2011 and is now entering the implementation phase is a campaign with the Baltimore City Health Department; students worked directly with representatives from the Bureau of STD/HIV Prevention to develop strategies that establish a relationship between the Health Department and African American MSM (men who have sex with men) population in order to collaboratively design ways to increase HIV/syphillis testing and encourage safe behavior and treatment.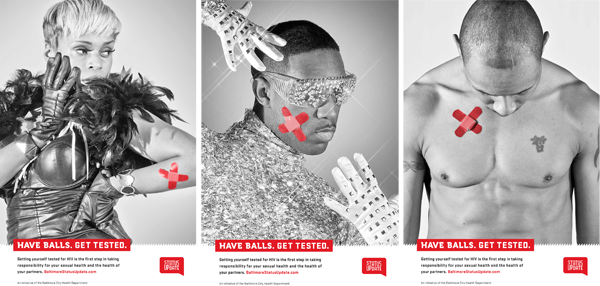 Rather than beginning with a specific design solution (such as a website, poster, iPhone app, etc.), the CDP's design process is to begin with a challenge and then create new solutions to existing issues. This project's challenge was to increase testing for and reduce HIV and syphilis in Baltimore's African American MSM population. The result is a stunningly bold poster campaign that was inspired by the relationship between the students and the Baltimore Ball Community, members of which posed as models for the campaign. These posters will soon be printed and distributed at targeted local business to help spread awareness on this important issue.
Before they participate in the intensive CDP or MASD programs, students can get a taste of the social design process through the Design Coalition class offered to all undergraduates. Additionally, during spring break, students can participate in a Design Blitz and travel to an outside community for a brief project. The result of this year's Design Blitz in Greensboro, Alabama is the elegant sign painting below.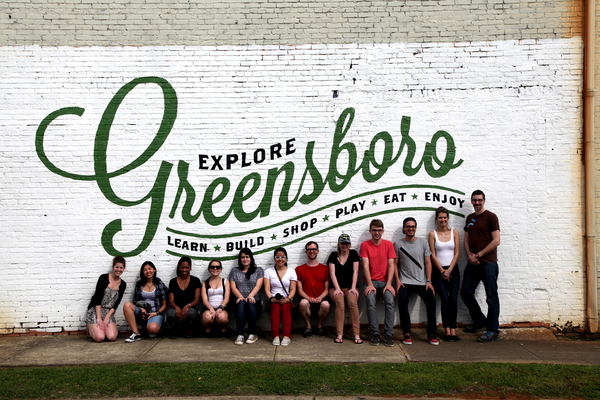 Social design initiatives at MICA have several guiding principals that help to ensure an effective and ethical engagement with the East Baltimore community and beyond. One of these principals is becoming immersed in the community they are working with. Ryan Clifford, the CDP's Associate Director, says "For the CDP, we spend the first 4-6 weeks completely immersed in the topic with our partners. This is before we ever consider design concepts or pitches." Clifford explains another key principal is a co-design process that relies heavily on listening to community partners. He says, "the designer isn't the person that holds all the answers."