This year's Design Ignites Change Student Innovation Award winners forecast a bright future for the field of social impact design. We encouraged students to think big when it comes to innovating with design to solve community problems and they came through with numerous noteworthy project ideas.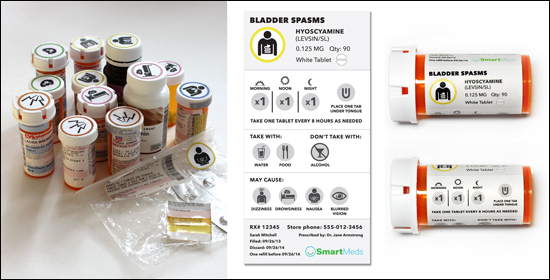 The $1,000-prize winners are Medication Communication, by Laura Brewer-Yarnall from the Maryland Institute College of Art, and After Suicide, by Bridget Dearborn from the School of Visual Arts.
Medication Communication proposes an elegant solution to medication compliance (the degree to which a patient correctly follows medical advice) that is a simple and intuitive visual language. With minor graphic intervention on the actual pill bottles, this project hopes to help patients easily identify, read and understand their medication. Actual implementation of this project will face the challenge of integrating with the existing complex system of prescription disbursement, but the jury was impressed with the project's thorough background research and efforts to make the design flexible and adaptable.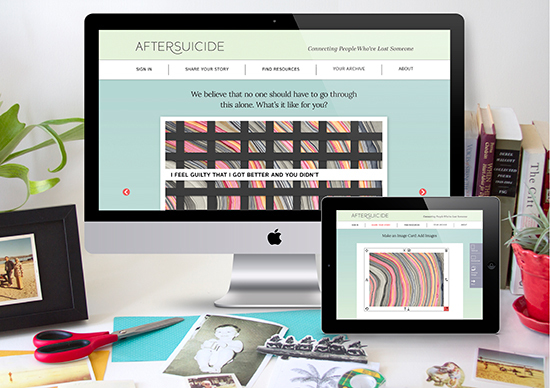 Most outreach efforts that address the issues of suicide are targeted at prevention, but After Suicide is a tool for those who have lost a loved one to suicide and are dealing with the aftermath of such a traumatic and stigmatizing loss. Through the creation of a web and mobile platform, Dearborn hopes to connect grieving individuals with one-another in order to disrupt the isolation and secrecy that surrounds loss by suicide. The interactive website will provide a place for discussion, access to resources for more help and a collage tool for users to create an image in honor of their loved one. This solution provides a low-risk entry-point into the process of healing for a suffering community.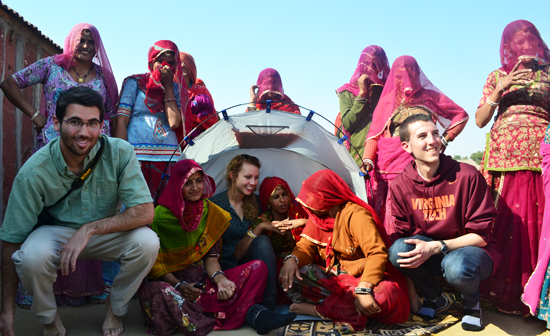 The $500 winning projects are:






Other finalists projects were: The Resilience Extravaganza, Let's Table to Go, Sensory Solutions, Help Desk, Caminemos Juntos, Mandou Bem, the Beary Patch, Baltimore BOOM! Academy, and Brighten Up!

Through a supplemental donation from Studio Accord, Design Ignites Change was able to offer and increased number of Student Innovation Awards. The additional award funds were very fortunate because we received double the amount of applications from students than we have ever received for a previous award.

We appreciate the input from our jury: Joan Barlow, Creative Services Manager, Robert Wood Johnson Foundation ; Steve Daniels, Design Change Leader at IBM and founder of Makeshift Magazine and co-founder of A Better World by Design; Sonya Dufner Principal, Gensler; Laura Sampath, Senior Program Officer, NCIIA; and Jeff Silva, Design Manager, Johnson and Johnson. They had a challenging time choosing the winners from among the outstanding finalists and enjoyed seeing the range of innovative project ideas that students from all over the globe have developed.

Joan Barlow reflected on her experience on the jury: "seeing what issues are important to our next generation of designers offers great insight as to where design will play a role in the future and what opportunities and skillsets might unfold to create social change." This exceptional group of student work demonstrates that design has made great strides as a powerful change-making seat at the table.