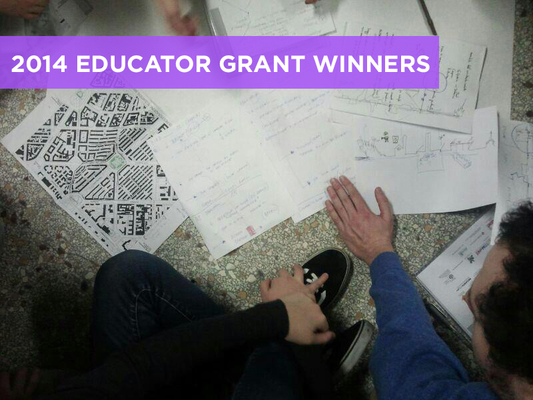 By bringing composting to Frederick, Maryland, and delivering more social services to a housing project in Milan, college students will be working hard in the 2014-15 academic year to give access to key amenities through design. The winners of the 2014 Educator Grant are making great strides towards breaking down the barriers between university walls and the communities that surround them. Higher-level education is critical to advancing the field of social impact design and these projects show that the educational experience doesn't have to be disconnected from the reality of issues belonging to marginalized communities that neighbor academic institutions.
Design Ignites Change is excited to announce the winners of its first Educator Grant, which funds faculty at colleges and universities to implement a social impact design project with their students along with a community partner. Two awards of $5,000 each were given to: Organics Recovery, a new class from the University of Maryland, and Mapping San Siro, an existing class from the Politecnico di Milano. Both are ambitious, city-scale projects with not only potential to strengthen their communities but also to create bold learning outcomes.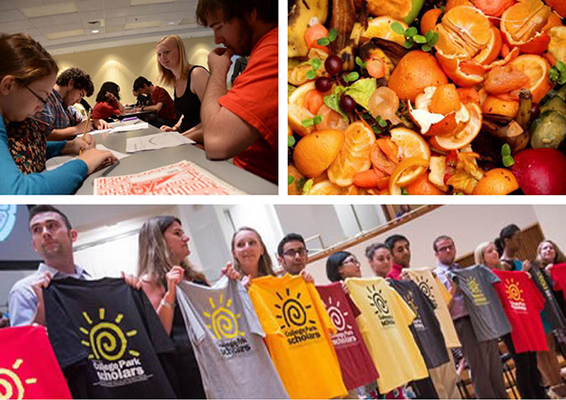 Organics Recovery
Organics Recovery, developed by Mira Azarm and Nicole Mogul, will introduce an interdisciplinary group of sophomores in the University of Maryland College Park Scholars program to design thinking in a hands-on, collaborative process by working on a real-world project: adding a composting stream to Frederick's commercial waste management plan. This class is part of a larger partnership with UMD and the city of Frederick through the Partnership for Action Learning in Sustainability (PALS)program—it's just one of 28 courses this academic year that will address a more sustainable future for the nearby town of Frederick, MD.
In the Organics Recovery class, students will look at various ways that Frederick might increase composting participation with its food service businesses—from service design to product design and communications tools. The class aims to provide city officials with models based in best practices from comparable existing systems that will expand business interest in municipal composting system from the current 1% to 25%.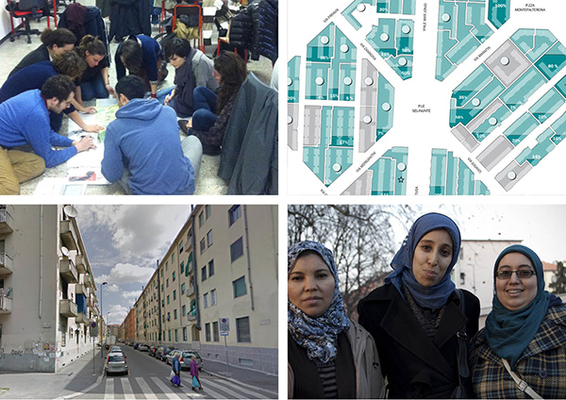 Mapping San Siro
The existing class, Mapping San Siro, is led by Francesca Cognetti and Ida Castelnuovo at the Politecnico di Milano and includes participants from Università Iuav di Venezia and Università La Sapienza di Roma; with undergraduate and graduate students from the fields of architecture, urban planning, urban design and public policy.
The San Siro neighborhood is one of the biggest public housing districts in Milan, composed of about 6,000 apartments and around 10,000 people, of which more than 40% are immigrants. There is also a large constituency of elderly people, mostly living alone, as well as people with psychological disabilities. The community partner is Tuttinsieme Social Cooperative, an organization that aims to pursue the general interest of the community by promoting social integration of citizens through the management of social, health and education services.
Much of the class will be mapping and collecting data to better understand the dynamics and systems of the community, but there will also be some design solutions proposed. The action-research activities have been focused around three main issues: living conditions and home, ground floor as common space, and inactive and vacant commercial and social spaces. All of the work will be done from a workshop space on-site and embedded in the community.
Thanks to Our Jury
We want to thank our jury, which had its work cut out for it because we received many outstanding applications: Tyler Galloway, graphic design Professor at University of Kansas; Wendy Ju, Executive Director of Interaction Design, Center for Design Research at Stanford University; George Aye, Co-Founder of Greater Good Studio and Assistant Professor at The Art Institute of Chicago; Andrea Wollensak, art and design Professor at Connecticut College; Gilad Meron, writer and researcher for the Autodesk Foundation and Enterprise Community Partners; and Tacy Trowbridge, lead for the world-wide education team at Adobe.