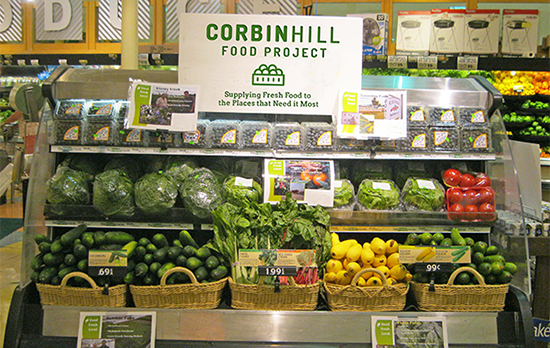 Design Ignites Change and AIGA are pleased to announce the recipient of the inaugural Sylvia Harris Citizen Design Award, Francis Carter (below) and his Corbin Hill Food Project. In his winning application, which carries a $10,000 prize, Carter proposes the expansion of CHFP, which aims to supply fresh vegetables and fruit where they are needed most, working with farmers from upstate New York and community groups in New York City to deliver fresh, local produce to Harlem, Washington Heights and the Bronx.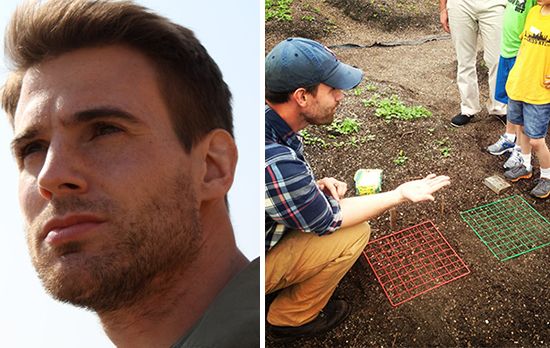 Sylvia Harris (1953 – 2011) is widely recognized as a pioneer, a generous mentor and a vital inspiration to the field of social impact design. The eponymous Award was presented by Worldstudio, the strategy and communications firm known for their work towards positive social change, and AIGA, the professional association for design, in collaboration with Harris's family, friends and supporters to honor her legacy by recognizing other vanguards dedicated to public design.
Carter, a graduate of the Parsons Transdisciplinary Design masters program, aims to apply the 2014 prize funding towards expanding the Food Project's produce delivery capacity through the deployment of refrigerated cases, acting as pop-up farm stands in communities where the Project is already embedded. The award will also cover the development and printing of educational and outreach materials, to complement current outreach efforts and draw attention to the new refrigerated retail program.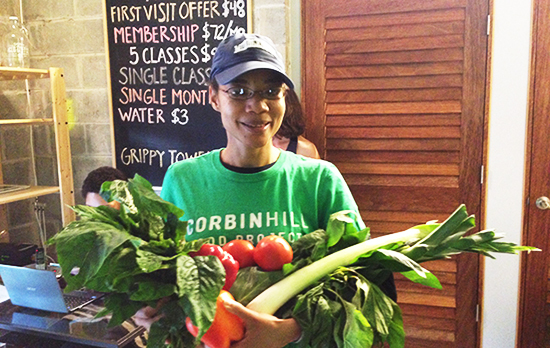 Says Carter, "I'm honored to receive this amazing opportunity, and grateful that it will enable us at Corbin Hill Food Project to better supply fresh food to the places that need it most. I look forward to continuing the practice of citizen design, thanks to the work of Sylvia Harris and her championing of 'good design for the common good.'"
Carter embodies a new understanding of design's capabilities to disrupt established but ineffective systems to result in improved quality of life for communities. As a designer on staff at CHFP, he strategically uses creative problem solving and design thinking to develop solutions that maximize returns on a triple bottom line: economic, social, and environmental.
Says Gary Singer, Harris' widower, "Sylvia was always concerned and sometimes outraged at the state of food in this country. I know this would be very close to her heart."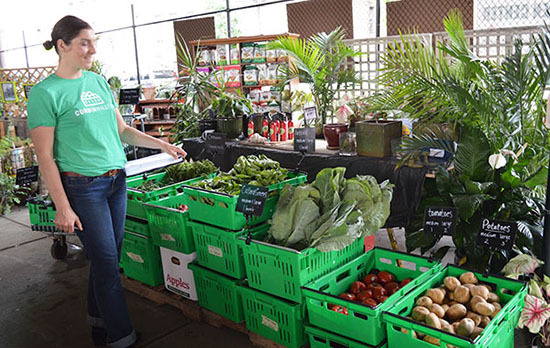 A jury with great expertise in major facets of social impact design selected Carter's project as the most outstanding, amongst a pool of highly innovative ideas. Jury members included: Milton Glaser, designer and owner of Milton Glaser, Inc.; Steven Heller, writer, co-chair of SVA's Designer as Author program, and author of the Daily Heller; Karen Proctor, Principal of Harbour Workshop and social entrepreneurship teacher at SVA's Design for Social Innovation program; and Jessica Garz, Thriving Cultures Program Officer at Surdna Foundation.
The 2015 Sylvia Harris Citizen Design Award will soon be accepting entries and the deadline is August 3. More information is here.
To learn more about the winner, Francis Carter, visit his website.
To learn more about the Corbin Hill Food Project, visit their website.