Resourceful Literacy Learning Cards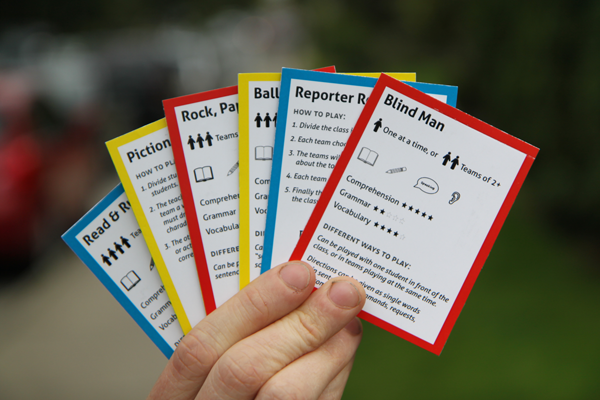 How might we increase the availability of affordable learning tools and services for students in the developing world?

Resourceful Literacy Learning (RLL) Cards enable teachers in low-income, low-resource schools to teach literacy skills through active learning games. Each card in this set explains one literacy learning game, with simple instructions on the back and details of its use and learning outcomes shown with icons on the front.